PCC Metals Group
The PCC Metals Group aligns two foremost leaders in alloy research: Special Metals Corporation and TIMET. Together they have over 180 years of metallurgical experience and offer an extensive portfolio.

Extensive Portfolio
Special Metals Corporation has invented and developed a large majority of the commercial nickel-based superalloys offered in the market today.
Our Divisions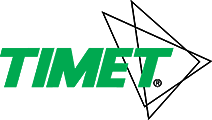 Titanium Metals Corporation (TIMET) is one of the world's largest fully integrated titanium producers.
Since 1950, TIMET has been leading the industry in mill and melted products, supplying nearly one-fifth of the world's titanium. We convert rutile ore into sponge; melt and refine ingot and slab; and manufacture mill products.
TIMET has a global network of service centers supported by its seven primary melting or mill facilities in Henderson, Nevada; Toronto, Ohio; Morgantown, Pennsylvania; Vallejo, California; Witton, England; Waunarlwydd, Wales; and Ugine, France.
With products ranging from sophisticated high temperature alloys used in jet engines, to advanced corrosion resistant alloys used in the chemical industry, TIMET's reach spans the breadth of the titanium applications, and has the technical depth to support developments across a wide range of applications.
TIMET's fully integrated supply chain, dedicated research facilities, and decades of experience make us the partner of choice for titanium.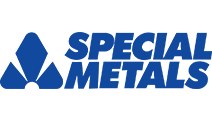 Special Metals Corporation is the world leader in the invention, production and supply of high-nickel alloys for critical applications.
Special Metals has over a century of expertise creating high-performance alloy products engineered for the most brutal, mission-critical services in the industry.
With its focus on research and technology, Special Metals has invented a large majority of the commercial nickel-based superalloys offered in the market today and is the one of the largest volume suppliers of nickel superalloys.
Special Metals' time-tested nickel alloys are engineered to offer a superior combination of heat resistance, high temperature and corrosion resistance, toughness and strength for the most demanding applications.
Special Metals does more than invent, develop and make high-performance alloys. It provides metallurgical solutions in the toughest environments and helps manage, maintain and optimize the use of premium metals through a range of mission-critical, value-added services.